Title: Salvation and Secrets (Chastity Falls Series Book 2)
Author: L.A. Cotton
Genre: New Adult/Contemporary
Release Date: April 17th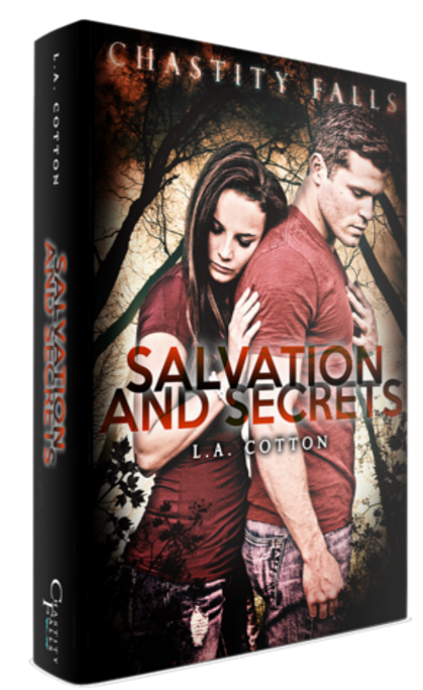 ~ Synopsis ~

Chastity Falls was supposed to be Ana Parry?s fresh start. But what started as her salvation

soon became her undoing.

Four months after losing the very thing that gave her reason again, Ana is back at Chastity

Falls. Holding on by a thread and trying hard to forget about Jackson isn?t easy when she?s

determined to uncover the Donohue?s biggest secrets.

Jackson Pierce knew he was playing with fire when he pursued the girl with pain in her eyes. But

there was something about her and he just had to know more.

Walking away from Ana was the hardest thing he?s ever done, and four months on, he refuses to

forget. He can?t. Rising tensions with Reibeckitt Valley mean Ana is still in harm?s way and, this

time, he?s determined to protect her?at all costs.

Loyalty drove them apart, but will secrets piece them back together? Or tear them apart for

good?

Salvation will be earned, secrets will be unveiled. Welcome to Chastity Falls.






Links




|

|

SHANNON'S 5 STAR REVIEW:
Salvation and Secrets – Book 2 Chastity Falls
L.A. Cotton
5 Stars
Reviewed for Stories and Swag!
ARC provided by author for honest review.
WOW! I have been waiting for this book for what seems like forever. I loved Loyalty and Lies and needed closure for our couple, Ana and Jackson. I needed to know what was going to happen between them, if anything, and what would happen once book two started.
S&S picks up after the summer when everything happened. We watch a heart broken, sad, lost Ana try to carry on with life as normal. What is normal for her isn't so normal for everyone else. She's trying to live and trying to move on from the tragedy that was her life before Chastity Falls. She thought she had found that with Jackson Pierce, star football player for The Fallen. When he let her go to keep her safe she never imagined that she would end up in the same black hole that Jackson help pull her out of. Back at school and trying to get back into routine she knew she would run into Jackson eventually, she never expected the hurt that would accompany it.
Jackson watched her from the shadows since she came back to school. He had to. He was pulled to her, needed her, needed her to be okay. Her eyes that once held hope and love for him now held pain and loneliness. That was all his fault. He had to keep her safe and in order to do so he had to walk away. Braiden and his father, Marcus Donohue, owned the town, the people, the school and if they said walk away, you walked away. He knows what they're capable of and at least if he and Ana aren't together anymore then she would be safe. Wouldn't she?
We learn more about the Donohue's and their business in Salvation and Secrets but we also learn how dangerous they are. Ana does some investigating of her own and what she discovers makes her fear for not only her life but Jackson's, as well. You don't just walk away from the Donohue's and that is what Jackson is secretly planning. What happens when Chastity Falls most feared family learns that Jackson wants to walk away? Better yet, what happens when they learn that Jackson is seeing Ana again? Jackson knows he must protect Ana but will he be able to protect her from outside the family or will he have to stay in just to make sure she isn't hurt?
The secondary characters in this book are just amazing. Elena is the hot headed little Latina best friend – I think maybe she needs her own story, as does Paul. Paul who thought he was in love with Ana but found love with Mari. I would love to know their story and how all that came about, (clears throat and yells Ms. Cotton, do you hear me)!
This story is full of twists and turns and angst and tension. I was so engrossed with this book, I didn't want to put it down. I know there's a lot more to their story and I pray they get their HEA but I'm not so sure that's gonna happen. I absolutely CAN NOT wait for Tribulation and Truths. I can't wait to see what happens when all the secrets and lies are revealed.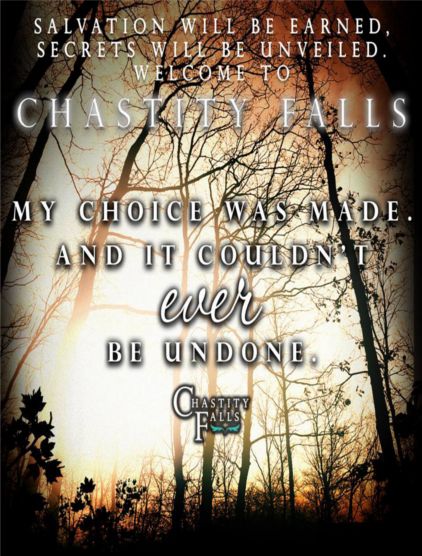 ~ Other Books In The Series ~




Loyalty and Lies (Chastity Falls Series Book 1)
Synopsis
Eighteen-year-old Savanah Parry just moved three thousand miles across state to escape. The memories?the whispers?the pain.

Chastity Falls Academy is supposed to be her fresh start; her salvation. And when Ana meets mysterious Jackson, she begins to think it is. She hasn?t smiled in almost sixteen months; not since the night her life changed forever, and despite her guilt?her loyalty, Ana can?t deny that Jackson is breathing life back into her. With Jackson by her side, Ana wants to believe she can heal and move on. But she isn?t the only one living a lie, and the small private Academy has secrets of its own. All is not what it seems, and Ana is about to find herself in a tangled web of lies; fighting for survival, again.

Loyalties will be tested, lies will be told. Welcome to Chastity Falls.