♥ Buy the Book ♥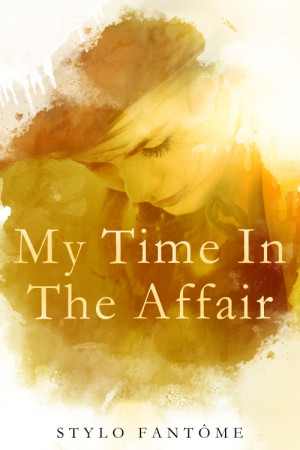 ~Mischa~
I made a conscious decision to cheat on my husband.
Now, before you judge me, hear my story. Hear how much I'm like you, how similar my thoughts are to your own. Yes, I'm a horrible person. Yes, I've done horrible things. Yes, I don't deserve forgiveness. Yes, bad things happened because of my actions.
But I'm willing to bet I've done things that maybe, just maybe, you have thought of doing.
Maybe, just maybe, you're not as innocent as you'd like to think.
Or maybe I'm not so guilty ...
WARNING: This book involves CHEATING. The word AFFAIR is in the title. The main character has an AFFAIR. In the synopsis (directly above), she states that she intentionally has an AFFAIR. If you don't like CHEATING, then you have been VERY WELL warned. Also, this book is primarily written in the third-person narrative.

Okay, so when Stylo says I'm writing a new book - I jump on it. When she says I'm writing a book about cheating, I'm like "hell yeah!!". Girl can write a damn good book; whether it's a kinky Satan as in Degradation or a woman who commits to cheating on her husband as in this book, she will draw you in and hold you hostage for the duration of the book. There isn't anything she will write that I won't read.
Mischa met and married Mike. They've had a good marriage but sometimes it feels like something is missing. She knows she loves Mike and he loves her but it's not a make your panties wet love. It's more of a "hey roomie, how was your day" kind of love. She needed more, wanted more, and was going to make sure she got more. The company she works for is sending her overseas to open a new branch and it's this new journey that helps her make that questionable decision.
Tal is all alpha male. Tall, dark, and sexy he knows what a woman wants. He also knows a lonely woman when he sees one. Sitting in a restaurant he watches as a beautiful woman tries to get rid of the guy hitting on her, seeing his chance to meet her and maybe take care of that loneliness she's exuding; he comes to her rescue and forces the other guy to walk away. Mischa is taken aback although very intrigued by the sex on legs that just swooped in to take care of her. He tell her he knows what she wants and he's the one to give it to her. And boy does he ever!!!
The sexual tension, as is the sex, is off the charts. She hasn't felt that way since......ever, she's never felt that with Mike. She made the conscious decision to cheat on her husband but when it came down to the morning after she couldn't believe she actually did it and couldn't stand to look at herself. But she couldn't stay away and Tal couldn't just let her walk away. He pursued her relentlessly and wouldn't give up. He wouldn't allow her talk herself out of the feelings and needs she desired with him. He kept that sexual awareness right there at the forefront of their time together, which made her see exactly what had been missing from her life.
When Mike decides he wants to visit Mischa she knows she has to tell him. She's afraid of hurting him and breaking his heart but she just isn't in love with him anymore and after what Tal's showed her, she knows she doesn't want her husband sexually any longer. But yet, as much as she's enjoyed her time with Tal she can't help but feel he's hiding things from her, she's not sure what he's hiding but she knows he is.
What happens to Mike and Mischa once she comes clean about her affair? Will he forgive her and try to make her see the error of her ways or will he just walk away without putting up a fight? When Tal's secrets are revealed will Mischa hate herself even more for what she's done, hate him for what he made her feel or will she fight to make an honest relationship out of her affair?
I loved this book. I loved how Stylo actually put on paper what a lot of women feel. I messaged her immediately after starting the book and asked her how in the hell she did that. She is an incredible writer and I am so honored to have beta read this for her. I can't wait to see what else she comes up with; it's bound to be mind blowing.
4 Stars……Amazingly Bittersweet!!!!
"Tell me right now that this doesn't feel real to you. Tell me right now that you're not feeling the same way as me, and I'll walk out that door."
As if the title wasn't enough, the synopsis confirms this is a story about cheating and for most people even myself that can be a deal breaker, I went against my personal beliefs and gave it a chance and I'm so glad I did. Let's be clear I do not condone infidelity
in any capacity but that being said I found myself wanting to make an exception for Mischa.
Ms.
Fantome
took a controversial topic and wove it into such a heart wrenching but at the same time such a beautiful love story. The care and concern for all the characters involved jumped off the pages at you in each chapter and drew me in to the point that I couldn't put it down.
This was not a smutty novel about a taboo affair it dealt with very real emotions and consequen
ces for your actions it was well written with class and never cheapened the love felt by any party involved.
My heart bled for Mischa even though she was suffering a torment of her own creation you can'
t help but sympathize with her. She shows such remorse and self-loathing that you immediately know this was not an act of selfishness on her part, she was not out to maliciously hurt Michael. She wanted to punish and condemn herself for her actions simply because she knew she had wronged her husband again I was shocked at how much I could empathize with her character.
"
You
do that like it's your sport in the Olympics"
Tal found a way to swagger straight into my heart. In the beginning I didn't really connect with him I felt as if he was a womanizer just out for the easy target, then much like his and Mischa's relationship
before I knew it a real bond had formed. He is a man of mystery thru most of the book but it becomes more and more clear that he really cares for Mischa. He is strong when she needs him to be and he always knows exactly what she needs before she does. Falling in love with a girl you meet in a café was never in the plan but sometimes you just have to deviate from your plans and go with what life throws at you.
"I could never stand by and just watch you hurt. It kills me."
Destiny is inevitable and so are Tal and Mischa they just found each other at the worst time. Fate always has a way of working things out and in this book your get to experience t
heir fate in a very real way. Written in single person point of view but infusing bits and pieces
from other characters to allow you to "feel" them as well so much so that I would love to see a spin off with so
me of
the


I Adore U – Adore Delano
Grown Woman – Beyonce
Lips Are Movin' – Meghan Trainor
Pretty Woman – Roy Orbison
Do I Wanna Know - Chvrches
Seaside – The Kooks
Love Somebody – Maroon 5
Can't Stop – Red Hot Chili Peppers
Firework – Katy Perry
Stay With Me – Sam Smith
We Found Love – Calvin Harris ft. Rihanna
Safe and Sound – Capital Cities
Paralyzed – Mystery Skullz
I Bet My Life – Imagine Dragons
Everything – Alanis Morissette
Gold – Neon Hitch ft. Tyga
You can listen to the playlist
HERE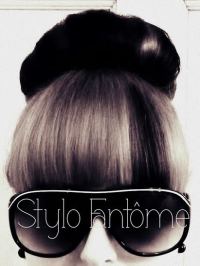 Crazy woman living in an undisclosed location in Alaska (where the need for a creative mind is a necessity!), I have been writing since ..., forever? Yeah, that sounds about right. I have been told that I remind people of Lucille Ball - I also see shades of Jennifer Saunders, and Denis Leary. So basically, I laugh a lot, I'm clumsy a lot, and I say the F-word A LOT.
I like dogs more than I like most people, and I don't trust anyone who doesn't drink. No, I do not live in an igloo, and no, the sun does not set for six months out of the year, there's your Alaska lesson for the day. I have mermaid hair - both a curse and a blessing - and most of the time I talk so fast, even I can't understand me.
Yeah. I think that about sums me up.