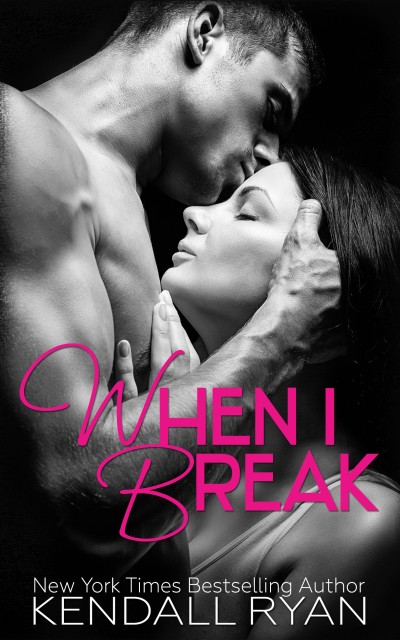 Amazon † B&N † iTunes †

Knox Bauer's life has unraveled to the point of no return. Fighting to fill the emptiness inside himself, he seeks solace in unfamiliar beds with unfamiliar women. As guardian to his three younger brothers, he can't seem to do a thing right. But this can't go on...they look up to him in every way and all he's done lately is prove how messed up he really is. Needing a change, he attends a local Sex Addicts Anonymous meeting, where he finds himself tempted by the alluring instructor, McKenna.
Twenty-one year old McKenna is trying to make amends. After losing her parents in a horrific accident, she knows if she can just be good enough, maybe she can forgive herself for what happened. With her newly acquired degree in counseling, she begins leading a sex addicts group where she meets the troubled Knox and her life takes on complications she never bargained for. She doesn't have time for a bad boy who only wants to take her to bed, even if her body disagrees. The fixer in her wants to help, but trusting Knox's true motivations might take more courage than she has.
When I Break is book 1 in a new series by bestselling author Kendall Ryan. When I Surrender, book 2, will be available May 2014.
Warning: Contains a stubborn alpha male with addiction issues and loads of sexual tension between two damaged characters. Read at your own risk.
Due to mature content, it is recommended for 17+.
Elle says…
When I Break by

Kendall

Ryan

is a must read novel that gives you hope and tears you apart all before delivering an ending that will leave you in shock. Prepare yourself for an emotional rollercoaster.
McKenna is trying to find a fresh start and wash away the tragedy of her past. She's wholesome yet fragile and has dedicated herself to helping others as a means to make amends. She counsels a sex addicts anonymous group as well as volunteers a majority of her free time. I admire her strength and love her vulnerability.
Knox Bauer is the epitome of everything McKenna doesn't need in her life right now. He craves sex, is a true bad boy, and will only lead McKenna to heartbreak. Despite all of these red flags there's something genuine about Knox, too. Left to raise his three younger brothers, he has worn himself ragged doing everything possible to provide for his family. Sex is his release and escape from an adolescence that was stolen and being thrust into a role of responsibility before he was ready.
Despite their opposition, the pair has chemistry and begins building a relationship/friendship. Each person opens up and lets fragments of their armor chip away. It's inspiring to watch their connection heal and strengthen each person, yet be delicate enough to shatter at any moment. I swooned hard over Knox and McKenna. He is so damaged yet resilient and she is so composed yet insecure.
The plot had me sucked in from the start. I felt heartwarming hope when the couple made positive strides, but doubt and fear lingered in the back of my mind. Despite being cautious and waiting for the inevitable twist, I couldn't help but be immersed in this story and root for these characters to find closure and move forward from their troubled pasts. When the emotional rollercoaster finally plummeted, so did my heart. I was left in complete shock and rereading the pages that revealed the plot twist over and over in an attempt to find some sort of clues and hidden meaning.
You'll get drawn in instantly, given hope, and be put through emotional torment with When I Break. By the end you'll be left reeling and begging for more. Despite all of the warnings and hesitation you may feel, this novel is absolutely worth the emotional and mental destruction.

Kendall

Ryan

has delivered literary genius and another incredible story!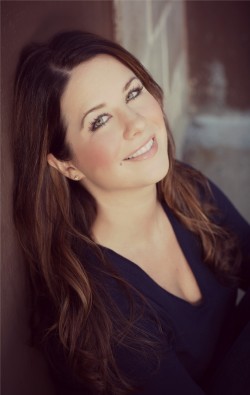 Kendall Ryan is the New York Times and USA Today bestselling author of the contemporary romance novels, HARD TO LOVE, THE IMPACT OF YOU, RESISTING HER and WORKING IT.
She's a sassy, yet polite Midwestern girl with a deep love of books, and a slight addiction to lipgloss! She lives in Minneapolis with an adorable husband, two naughty puppies, and a brand new son.
She enjoys being naughty, reading, and anything girly.