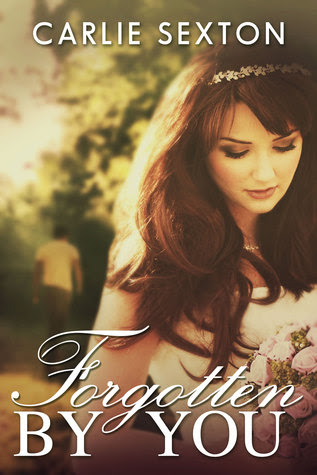 \\
Some decisions in life seem wonderful and wise. For Charlie Andrews and Mitch Hawkins, who have been blissfully happy together for seven years, nothing could have prepared them for that one fateful day. What they thought would be one simple choice to bring their future together sooner, became a disaster causing their future to change to bleak and bereft of hope, direction…and each other.
When Mitch falls and hits his head, suddenly his past becomes his present, and his beloved Charlie, a stranger. Charlie's heart is broken into thousands of pieces as she mourns the loss of her fiancé, who although alive, is dead to her. Will they be able to find their way back to each other, and overcome overwhelming obstacles, or will the domino effect of their choices cause ramifications beyond redemption?
One decision.
One day.
One irrevocable mistake.
ADD TO YOUR TBR:
https://www.goodreads.com/book/show/23577759
Steph's Thoughts and 5 - Star Review:
Forgotten by You, Carlie Sexton, Mitch and Charlie's Story
This book does not end in a cliffhanger and is told between Charlie and Mitch's points of view.
Although this book is technically could be read as a standalone novel it does intertwine with The Killer Next Door Series and then Beholden to You. I would suggest reading this after those stories so it does not giveaway the prior books endings.
My favorite quote is from Charlie " I cant believe that Mac couldn't keep a secret when Natalie could." Men
An unfortunate turn of events changes their future in a way that no one expected. Charlie and Mitch have been together for seven wonderful years but this one day has split them apart. When Mitch falls he hits his head he no longer remembers the last seven years with Charlie. She is completely devastated by Mitch's memory loss and turns to her friends hoping that they together can help Mitch regain his memory. The things that you do in the midst of heartache may define your future forever. Can they overcome the battles set ahead? Can you continue on when it feels like the world is against you and everything that can go wrong will? Little do people think how one single decision can change the course ahead.
I have read the 3 Killer next door novels and Beholden to you and i absolutely love Carlie's books. Her books are very intriguing. Just when you thought you had her book figured out she goes and throws a curve ball, or five, and i love that she isn't predictable because what fun would that be if the mystery book had no mystery?