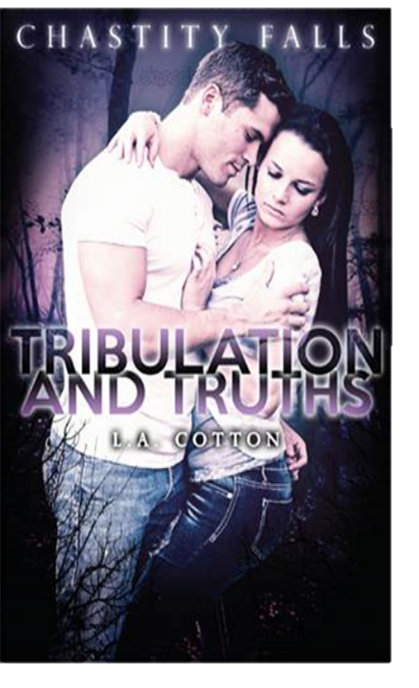 Title: Tribulation and Truths (Chastity Falls Series Book 3)
Author: L.A. Cotton
Genre: NA romantic suspense
Release Date: August 20th


When Ana revealed her suspicions to Jackson about the circumstances surrounding his father's death, she never expected it to be the catalyst for a series of events that could change everything. It was supposed to save him, not push him away. But now Ana is left watching the person she loves more than anything, lose himself to vengeance.
Jackson has spent most of his life loyal to the man he calls Uncle. But since learning that Marcus Donohue might have been responsible for the death of his father, Jackson is consumed with the need for revenge. Even if it means hurting the people he loves, and going against everything he believes in, to uncover what happened.
Will the truth finally set Jackson free or will it ruin his last chance at happiness with Ana… and a life out from under the shadows of the Donohues?
Tribulations will be overcome, truths will be revealed. Welcome to Chastity Falls.
SHANNON'S 4 STAR REVIEW:
4 Stars
Can I just say how much I love reading for Ms. Cotton?? The suspense, the angst, the story telling – I love it all. From book one to now, she's definitely kept us coming back for more.
Ana and Jackson have had a rough go of it; from having to keep their relationship secret to Ana being targeted. Jackson learning the unfortunate truth of his "family" and the revenge he sought after learning such facts.
Jackson has to go deep to get back in Marcus Donohue's tight circle. Jackson's basically living a double life and if he's found out before he's able to get his revenge, it's all for naught. Jackson needs just that one person on the inside that he can trust with his own life and Ana's, to bring his plan to fruition.
Ana is still terrified for Jackson's life. Scared that Marcus is going to find out the truth. Afraid that Braiden will be released before the plan is fulfilled. Ana is struggling with the way their life has turned out and eventually she decides it's time to walk away.
Will Jackson be able to exact his revenge for his father's death? Will he and Ana ever have a normal life or will she tell him it's just too much? Will the Donohue's continue to reign or will they finally be brought down?
This is a fantastic series and if you haven't read books 1 & 2, you really are missing out. Be sure you get your copies and then read this fabulous conclusion to the story of Ana and Jackson. Meanwhile, I'll be anxiously awaiting Braiden's book!
Reviewed for Stories and Swag Book Blog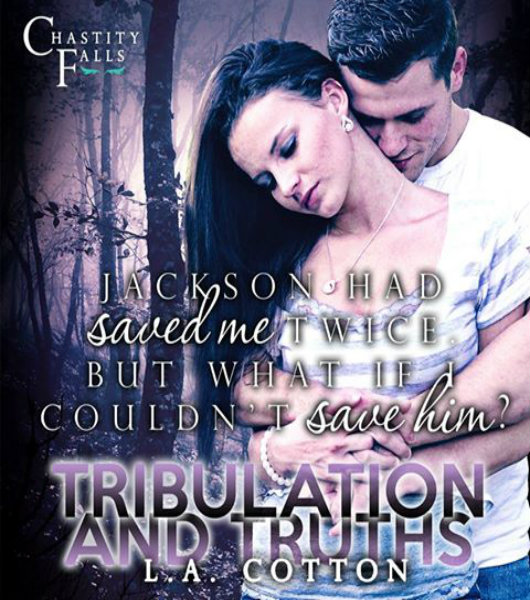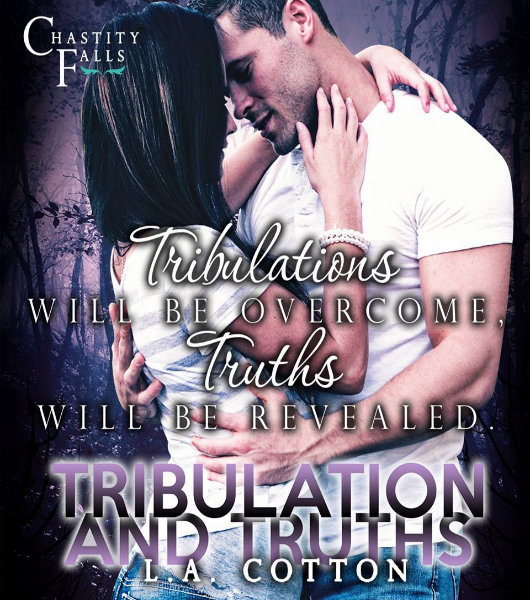 "It's my best shot. Only one of us is walking away from this and right now my upper hand is that Marcus thinks it will be him."
Dennis stepped off the cage and blew out a long breath. "She doesn't know, does she?"
"No. It's for the best. Ana thinks we're planning how we move forward on this together."
Over the last couple of weeks, the pieces of the puzzle had slowly been slotting into place, and more and more I was realizing it was something set into motion a long time ago.
"If shit goes south, I need to know you'll protect her. Even if it means getting her out of Chastity Falls. She'd never leave if I asked her to, she's stubborn and she thinks we're in this together."
I hated lying to Ana, but it was better for her to draw her own conclusions than for me to admit that only one of us could walk away from this—Marcus or me. It would crush her. I couldn't do it to her. To us.
"You know I will, but does it have to go down like this?" Dennis' Adam's apple bobbed and the desperation in his voice caught me off guard. "Is there no other way? Maybe we could go to someone for help?"
Scrubbing a hand through my hair I leaned back against the lockers and said, "This is the only way. We both know it. This is exactly the way Marcus planned it."
The door swung open and the rest of the team filed in. I threw Dennis a look that I hope conveyed my gratitude.
I owed him my life.
I just hoped I didn't have to pay up.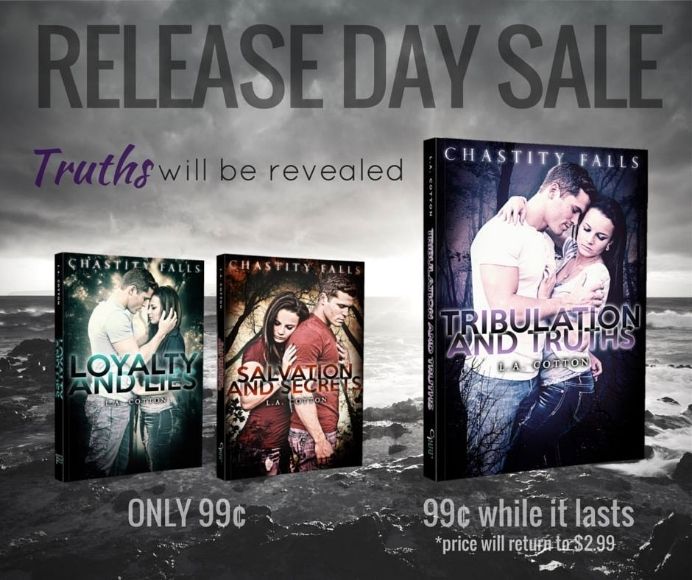 | | | |
| --- | --- | --- |
| Loyalty and Lies (Chastity Falls Book 1) | Salvation and Secrets (Chastity Falls Book 2) | Tribulation and Truths (Chastity Falls Book 3) |
| | | |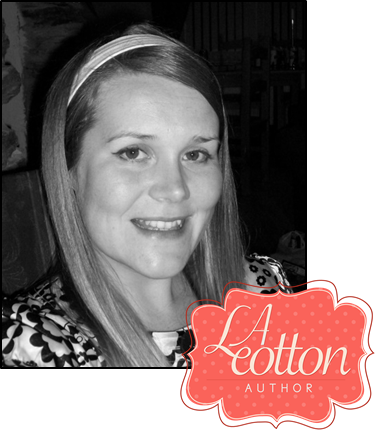 Swoon worthy and heart stopping New Adult Romance.
L.A is author of the Fate's Love Series and Chastity Falls Series. Home is a small town in the middle of England where she currently juggles being a full-time mum to two little people with writing. In her spare time (and when she's not camped out in front of the laptop) you'll most likely find L. A immersed in a book, escaping the chaos that is life.

You can connect with her at: