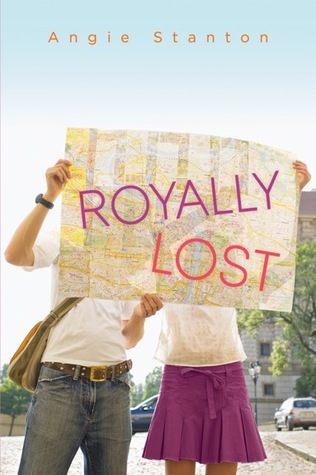 Perfect for fans of Sarah Dessen, Susane Colasanti, and Jenny Han, Angie Stanton's brand-new romance asks the question, What would it be like to fall in love with a prince?
Dragged on a family trip to Europe, Becca wants nothing more than to go home. Trapped with her emotionally distant father, overeager stepmother, and a brother who only wants to hook up with European hotties, Becca is miserable. Until she meets Nikolai.
Nikolai has everything—he's a crown prince, heir to the throne, and girls adore him. But the one thing he doesn't have is freedom . . . so he flees his kingdom and goes on his own European trip.
And when Nikolai and Becca meet, sparks fly. But Becca's family vacation ends in a matter of days. Will Nikolai and Becca be forced to say good-bye, or will they change history forever?
Angie Stanton never planned on writing books, she wanted to be a Rockette. However, growing up in a rural setting with her brothers' 4-H pigs as pets, dance didn't work out. Instead she became an avid daydreamer. After years of perfecting stories in her head she began to write them down and the rest is history.
She loves dipping french fries in chocolate shakes, all natural disaster movies and Broadway Musicals. Angie is a proud double finalist of the 2011 National Readers Choice Awards for Love 'em or Leave 'em, as well as a finalist for the Golden Quill Award.
When not writing, Angie is concocting ways to make more dreams come true, whether it be tickets to a Broadway show or convincing her family they should rent an RV and travel the country.